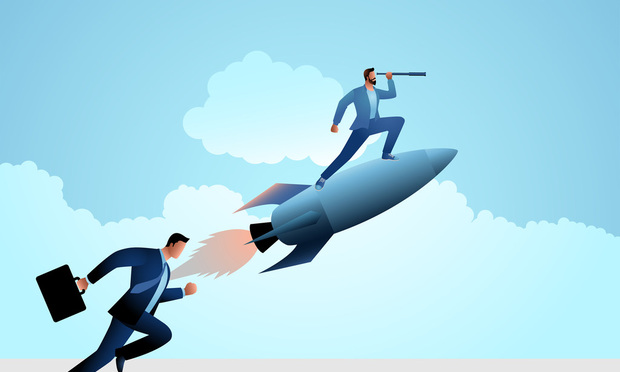 In recent years, startup businesses have drawn unprecedented levels of investment with US venture capital-backed companies raising $ 329.9 billion in 2021, but as funding grows for startups, so do the risks and responsibilities to protect the business and its investors, according to Embroker .
The commercial insurance broker reported that insurance costs can increase more than 150%, depending on the type of coverage, as venture capital-backed funding grows. For example, when a startup goes from a $ 5 million- $ 25 million range in funding to more than $ 25 million, director and officer insurance increase more than 155%.
Coverage costs increase even more for errors and omissions (E&O) premiums for startups moving from $ 1 million or less in revenue to in excess of $ 5 million, according to Embroker, which reported E&O premiums can go up as much as 242% for startups.
"It's like the more money we come across/The more problems we see," the late Christopher George Latore Wallace laments in one of his posthumous hits. The more laconic refrain of "more people, more problems" holds true for startups, as Embroker found employment practice liability insurance (EPLI) premiums increase by 76% for companies when the headcount goes from 10-30 employees to more than 30.
Raising limits
Embroker also found startups typically become interested in securing higher limits as they raise more capital. For example, 72% of companies with $ 5 million or less in funding choose a $ 1 million limit when buying tech E&O coverage. Around half of startups with $ 25 million or more in funding choose tech E&O limits of $ 5 million.
Additionally, the number of coverages sought increases along with funding. Embroker found that among its policyholders, those with up to $ 5 million in funding had an average of two insurance products. For companies with more than $ 25 million in funding have an average of four.
"Running a startup in today's market is filled with risk – good risk and bad risk," Embroker CEO Matt Miller, said in a release. "Ask many successful founders and they will likely say that they very much embrace risk. That's because the act of taking risks, intelligently and without fear of truly devastating consequences, is the very basis for progress and innovation. "
Related: